A warm welcome to all anglers
Out the Blue fishing charters run out of St Peter Port harbour, Guernsey in the Channel Islands and is skippered by keen angler, Richard Seager. The Channel Islands waters offer truly great fishing and 'Out the Blue' will get you to the best marks, fast.

Richard has an unrivaled knowledge and understanding of the area, from the rich sandbanks and mid channel wrecks of the northern island of Alderney to the varied coastline and reefs of Sark, which are home to just about every species that can be caught. Richard can also get you into the best spots around Guernsey whatever the tide or wind for Bass, Turbot, Brill, Ray and Bream.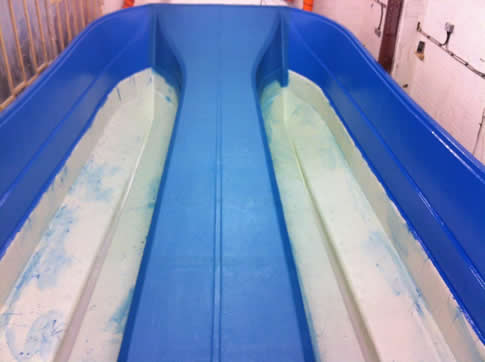 Latest information and exciting news for 2014:
Well that was a great year with some nice fishing weather, we are finishing up very soon and we hope you all had a great time. We had three records taken on the boat this season but now we look forward to next spring and it will be wrecking trips for large Pollack and Ling followed by flat fish hunts. As always, our thanks must go to Shimano for their continued support.
We also have exciting news for 2014 as we will be welcoming Out the Blue IV to the Island of Guernsey. She is currently being build for the start of the 2014 season, she is a 10mt catamaran with twin engines for safety, a much lighter build without loosing any stability. She will carry 12 persons and 2 crew, and be fitted with the latest electronics and safety gear as standard.
Want to book a full day or an evening trip on the new boat? Just Get in touch now, call 07781 104356 or click this link to email us.